Wall Murals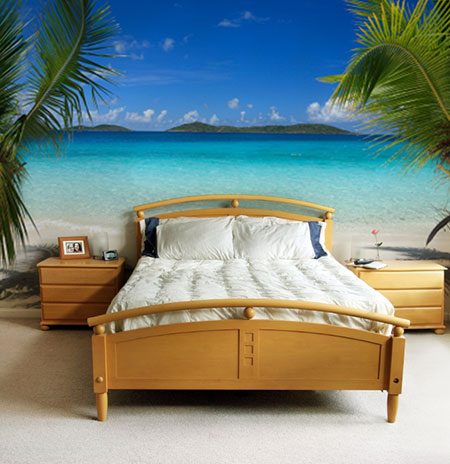 Custom wall murals are great for home decor or commercial use. With our state-of-the-art print quality and large selection of wall covering materials, we're the best place for custom wall murals and photo mural printing. All of our wall mural materials are designed to produce excellent results, so choosing one is matter of selecting the qualities and installation method you prefer.
We have standard wallpaper and vinyl wallcoverings that are applied with wallpaper paste, as well as removable self adhesive products for shorter term or temporary use, so we can provide every style of wall mural for both commercial and residential use.
Custom wallpaper murals can be printed from your own photo or design, or you can use a stock photo from one of the many sites available that provide images such https://www.istockphoto.com - https://www.shutterstock.com - https://www.dreamstime.com and many others. These sites have low cost stock images you can purchase, and there are some that offer free images, but make sure any free images are of a suitable resolution because you do often get what you pay for. If you plan on using your own file or photo, be sure you read the helpful information in the FAQ tab to learn about file sizing for quality wall mural printing. If you're printing a traditional wallpaper design with a repeating pattern, you can provide the pattern file and we can repeat it to fill your desired dimensions.